BlazerChalet.com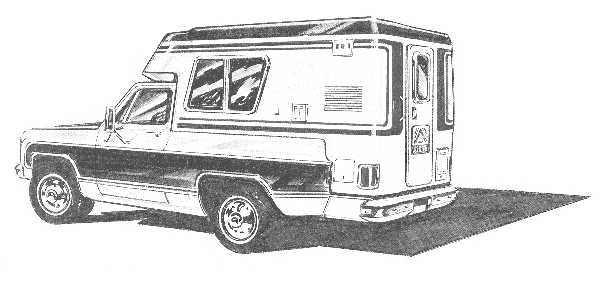 (The site was under new management as of 6/11/10. 1/1/13 Update: the site will be revamped one of these days. Keep an eye out for it.
Meanwhile, please do consider joining our Chalet owners' & enthusiasts forum over at Yahoo Autos Group, it's free!)
So what IS that thing? Why, it's a 1976 or 1977 Chevrolet Blazer Chalet (or GMC Jimmy Casa Grande), the factory pop-up camper versions of the Chevy Blazer and GMC Jimmy.
Does anybody know where I can find one for sale? - why yes, keep an eye on this reasonably frequently updated map and either contact me, or better yet, join the above-mentioned Chalet owners' & enthusiasts forum to see the corresponding contact info for map.
There are lots of pictures throughout these pages; almost invariably, they're thumbnailed for faster loading. That is, clicking on the small picture will bring up a higher resolution image.